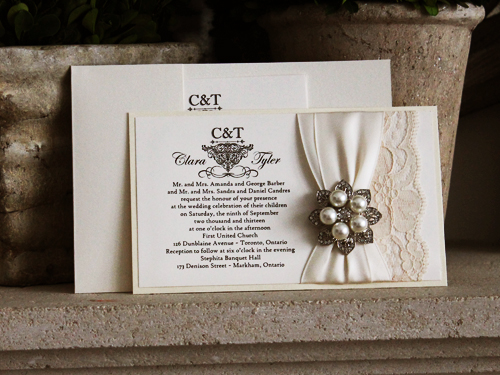 If you are looking to keep costs low on your wedding invitations, you can eliminate some of the unnecessary options like colored ink.
Also, rather than using engraving, which is is the traditional standard printing process for formal wedding invitations, consider thermography. It is the modern day version of engraving, is nearly identical in appearance, and normally only half the cost.
Lastly, save money on stamps by using a response postcard instead of a response card with an envelope. Postcards are always less expensive to mail.